Welcome to my personal website.
I have built this website to show you who I am, why I am working on Tutti, and why my unusual collection of qualifications gives me a unique perspective and opportunity to bring Tutti to life. (I will update it when I can)
I dive into the details a bit - sort of like a micro autobiography, so I understand if you just glance through sections… If you'd prefer a TL;DR bullet point version, here's one.
For an added sense of me, I have included some of my past work: every photo, film, and logo on this site has been created by me, unless credited.
Let us start at a rather unusual place: the end (or the now as we are certainly nowhere near the end yet…).
Today, I am pouring my heart, soul, and energy into Tutti: a company whose initial product is just one cog in a grand machine I have envisioned to benefit artists worldwide. Who knows if I will succeed at creating the entire vision? But I'm certainly giving it my best shot.
Tutti is the Airbnb of creative spaces
We are working to help artists find and book inspiring creative workspaces.
Helping musicians, theatre companies, dancers find rehearsal space and audition locations. We also help film makers and photographers find sets. We do this by enabling churches, theatres, homes, clubs, schools, and more to open their doors to artists.
In some cases, we're showing hosts a new way their space can be utilised. In others, we're simply helping them tap into a market they've only scratched the surface of.
Tutti is my #1 focus now - from dawn until dusk, and sometimes beyond.
Please have a look around the sites here: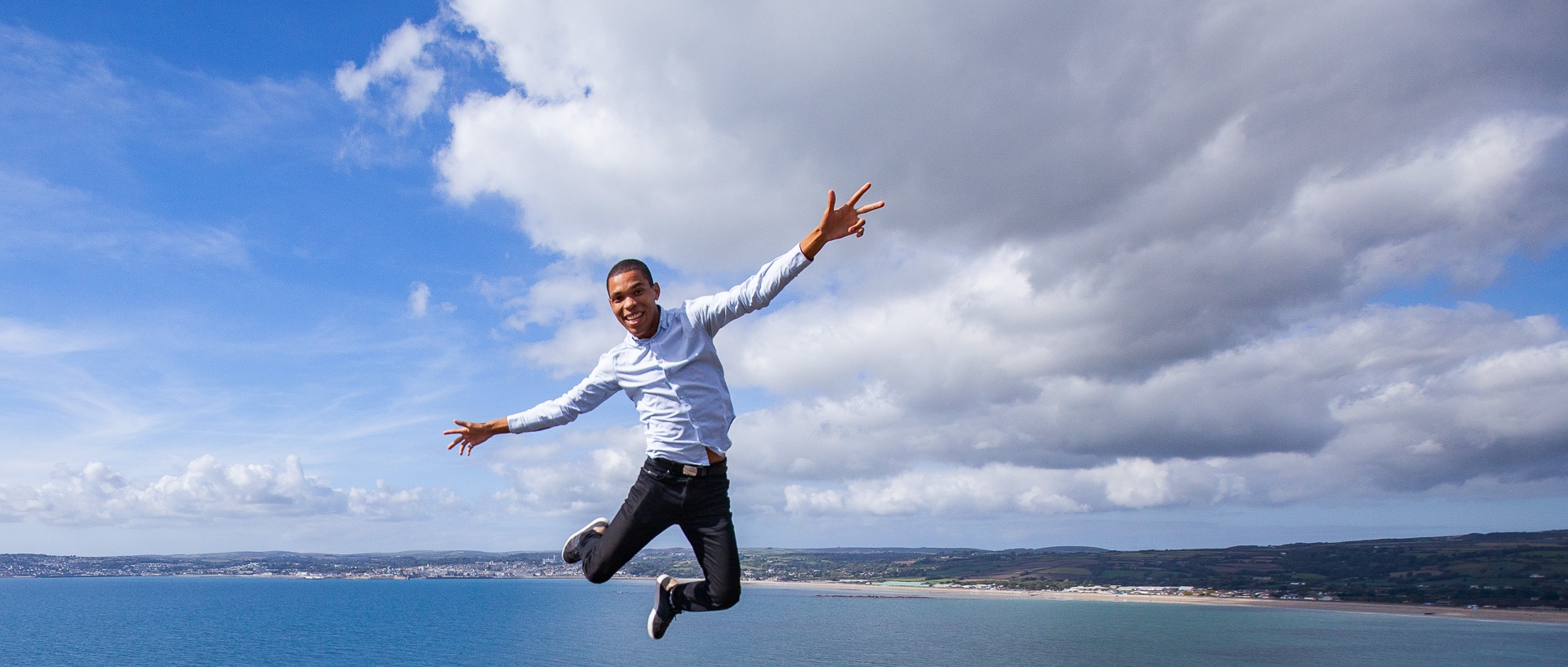 Early days
My early days, while probably not particularly interesting to most of you were quite unusual so I figured I'd dive into them a little. I grew up, an only child, in England with my British father (with a Russian, Jewish, Polish heritage) and Canadian mother. I attended a British primary school called Devonshire House Prep School until I was twelve, at which point I transferred to an American school, still in London (rather disappointingly called "The American School in London" - surely they could have come up with a more interesting name, but points for product description in the name I guess…).
At 6, I wanted to be a cellist, like my dad. I gave that up when, at 12, I was compared to him and asked "why aren't you better?" one too many times by my peers.
At 15, I wanted to be an architect. I gave that up when my mum explained I'd have to learn all about concrete. I was not a fan.
At 17, though fascinated by technology, I wanted to become a film maker as I loved sci-fi films and I wanted to invent some science fiction myself.
Partly due to being an only child and wanting to show my independence, I wanted to go to university in the states. My parents were certain I wasn't ready, and to their credit, I probably wasn't.
To get me used to living away from home, I attended a year of postgraduate high school in a boarding school called Northfield Mount Hermon, in north west Massachusetts.
There wasn't much to do around there (the nearest town had 1 main road), so I had to be inventive. My very patient friend, Kendhall, helped me created a stop-motion short film: Blue - a video that has been removed from YouTube multiple times due to its soundtrack - ah well.
On the merit of Blue I was accepted to a few film schools, including a cool one my teachers had shown me called RIT. They taught film with a very hands-on approach, which was absolutely up my alley, and the campus was the nerdiest place I'd ever been - it was perfect for me.
While the university itself really was the perfect place for me, unfortunately my life in film was not meant to be.
After 3 years of studies, 2 internships, and a load of personal film projects (some quite funny, some downright awful), I realised what I wanted to do. I didn't want to make films about what technology in the future could be. I actually wanted to build future technologies and make sure they were designed the way I wanted. In order to do this, I figured I needed some programming skills.
I want to write these following bits, but unfortunately my time is rather taken up building Tutti. I'll get to them at some point.
For now you can enjoy the summary in the TL;DR version of my life.
And the rest is:
Coming soon…